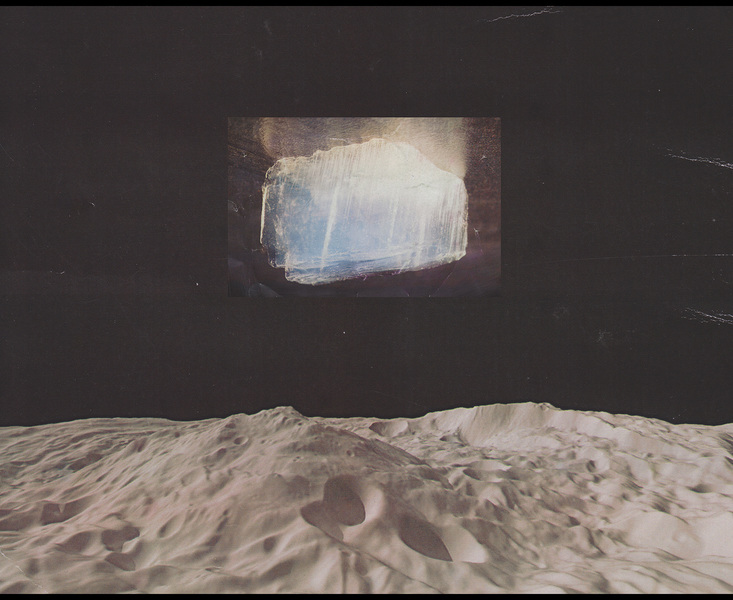 Blueshift
blueshift (n.)
A decrease in the wavelength of radiation emitted by an approaching celestial body as a consequence of the Doppler effect.
Blueshift is a collaborative project between myself and astrobiologist Usha Farey Lingappa exhibited at Practice Gallery in Philadelphia. Originally performed as a chalk talk; the lecture, drawings and prints have been documented as an artists' book. Blueshift is an exploration of the contemporary science of astrobiology through the lens of science fiction.
Lingappa is a PhD candidate at the California Institute of Technology. She built a scientific background working in astrobiology at NASA and SETI, biochemistry at Prosetta Biosciences, and astrophysics at the Cerro Tololo Inter-American Observatory.
---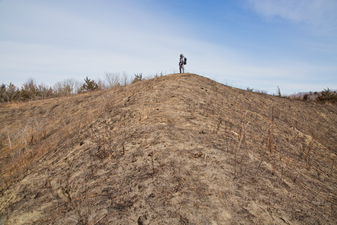 MMMM: Loess Hills Analog

My art is driven by the idea of artist as explorer. Aesthetically mutable, each body of work begins with an inquiry into the nature of the cosmos and is developed through artistic research. Incorporating a broad range of mediums, my practice has led me to conduct field research and collaborate with scientists. Manned Mock Mars Mission (MMMM) began as an investigation into the similarities between the paintings of the Rocky Mountain School during the years of westward expansion and contemporary Martian imaging and development of Martian colonization programs. Romantic painting and satellite imagery have presented the public with utopian ideas and imagery driving the funding of technologies necessary for colonization; the development of the railroad and funding of NASA projects.

During the winter of 2014, I attended a two week rotation aboard the Mars Desert Research Station (MDRS,) an analog simulation of Mars in the Utah desert, within which participants perform daily activities based on NASA training and research techniques. During my stay, I worked with a group of scientists and engineers as team journalist. I recorded daily events, such as group research projects and outdoor expeditions. This experience formed the basis for a performative solo analog, which I undertook in an isolated prairie in the Iowa Loess Hills. In preparation for the two week mission, I created my own habitat and spacesuit, and collected two weeks worth of supplies. Basing my activities on the fieldwork of the team geologist I met at MDRS, I collected and logged mineral specimens from the surrounding area. Merging the definitions of both American and cosmic frontiers, the solo analog was carried out with a mix of 19th century and space age technology. The sculpture, video and works on paper function as artifacts of this event. MMMM originated from a desire to assimilate the scientific process directly into my practice, and the narrative of the solo explorer on Mars serves to connect this experiential body of work to the discomfort and ingenuity that fueled early exploratory endeavors.


MMMM was generously supported by an Iowa Arts Council Grant and an NPN/VAN Grant.

Photo credits: Derek Blackman
---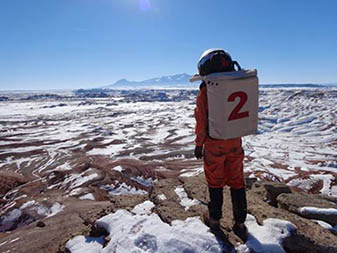 Crew 132 : MDRS Analog
The first step of MMMM. This section contains a collection of photographs taken by members of Crew 132 at the Mars Desert Research Station, December 21st 2013 through January 4th 2014. Crew 132 consisted of Nick Orenstein, Hiroyuki Miyajama, Charles H. Parrish II, Usha Farey Lingappa, Michael Bourchard, Dani Youngsmith and myself.
Video edited and narrated by Nick Orenstein.
---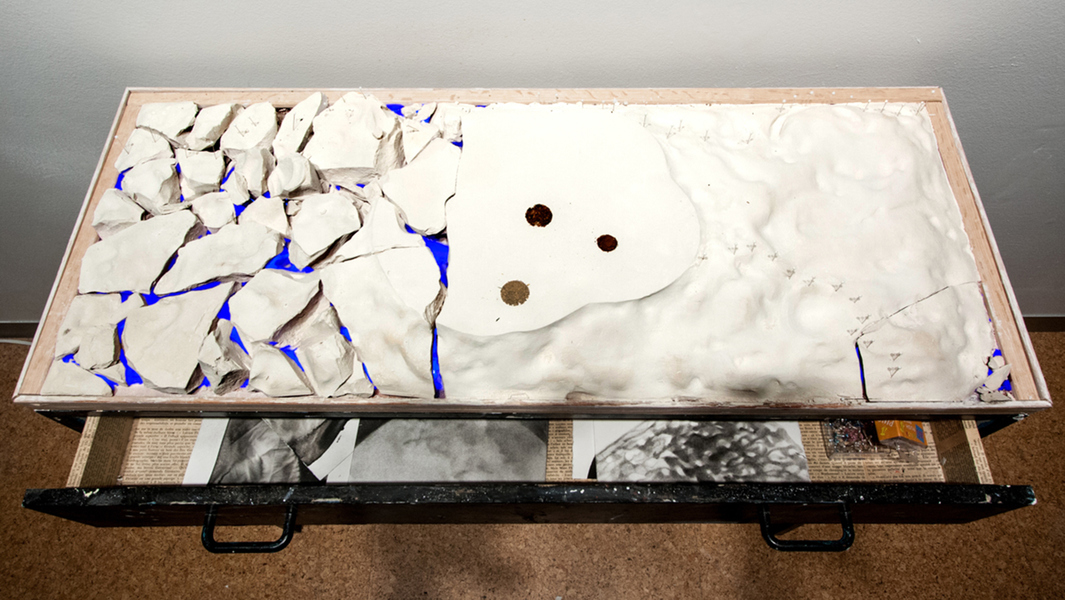 Telemetrics

Telemetrics: Drawing Translations began with charcoal drawings on paper, which were then converted into digital information, and finally re-rendered by three-dimensional software. This series of translations allow for a close exploration of the drawing's topography that is similar to the viewpoint of an exploratory rover. The imagery from this digital landscape was collected, exported, and translated into the mediums of print, painting, and video.

This body of work was developed in reference to the telemetric systems that are currently in use to explore the cosmos. Space telescopes convert a physical stimulus (light) into electrical signals, or raw data. In order to be analyzed and understood, that information must be converted into a file that can be read over multiple representational platforms, both numerically and visually. Interpreting these data requires translation, which occurs at several levels as the astronomers prepare the data for interpretation. The resultant images, especially those presented to the public, have gone through several stages of adjustment for both informative and aesthetic reasons.

In Telemetrics: Drawing Translations, drawing functions as the phenomena of the universe, all of that which can only be understood through telemetric analysis. The drawing's primacy in this system is established through its physicality, level of resolve, and the amount of interpretable information it contains. The derivatives of the drawings mirror the entropic nature of translating information across formats. It is in a similar way that telemetric systems allow us to experience otherwise untouchable places, even if the representations of these far off places is exaggerated or inaccurate.